So April was a crazy month for my family!  I have a new niece in the form of a French Mastiff/Chocolate Lab; at 9 weeks old now, she's all kinds of adorable and a LOT of work!  I've had to help family move, fix a couple computers and help babysit that new puppy-niece, as well as my human-nephew at different times all over April.  So yeah, my blog has been a bit quiet while I've been lending a hand.
And because of all that work, I've been sitting on some fabulous black & white finds this month that I've been wanting to share with you!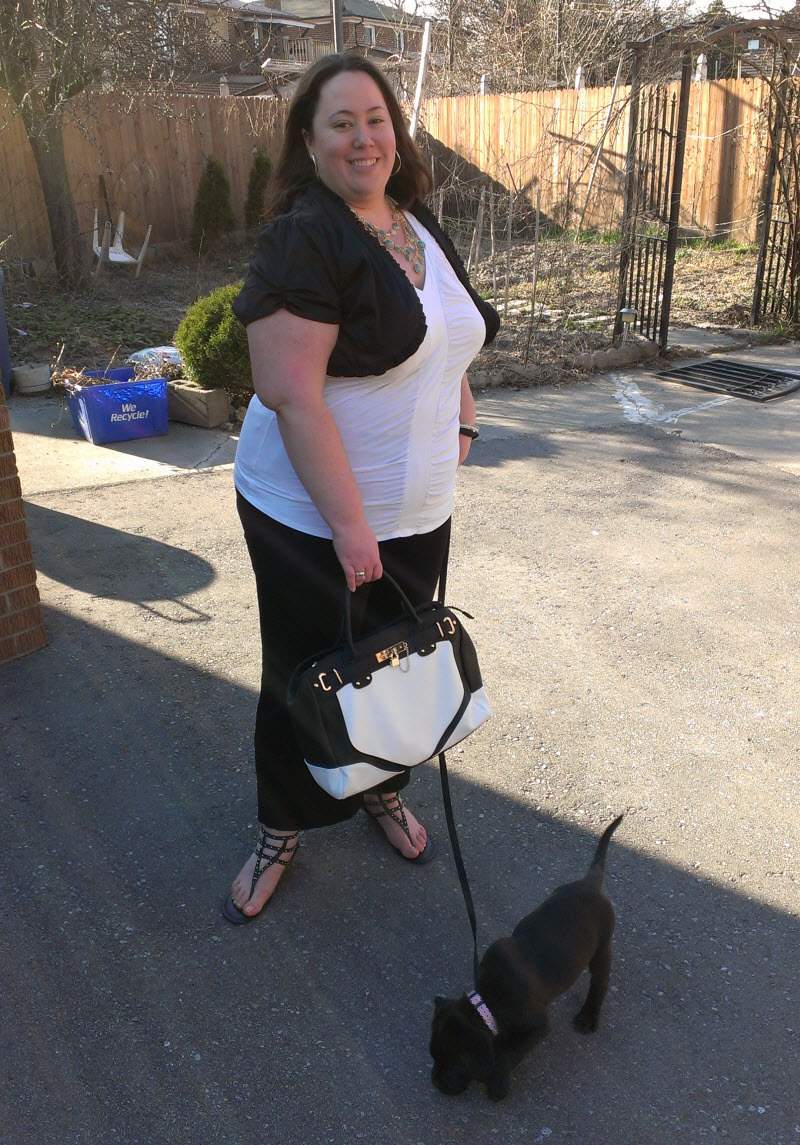 The purse and sandals are both from JustFab.ca and I love them both to bits!
The Manhattan handbag is quite possibly one of my top five favourites of all time.  It has so much room inside that I can carry my HP Envy X2 tablet/laptop within and still have a TON of room to spare!  This means that this handbag is now my go-to bag for conferences and meetings that require my tech in hand. And the faux leather is just so soft, I could hug it all day, lol.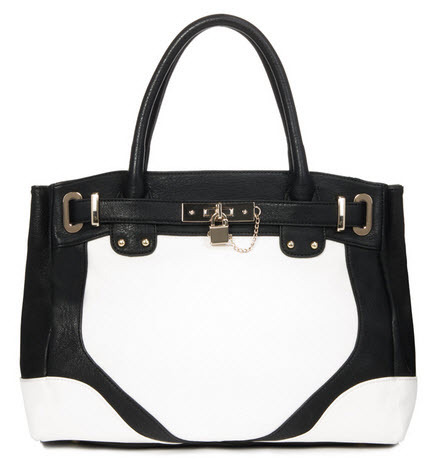 These Corfu sandals below are very comfortable.  I usually have issues with footwear; no matter the brand/style I wind up with blisters, but not with these!  I've worn them around whenever we haven't had rain this month (like what, a total of four days maybe?) and they've fit and felt perfect each time!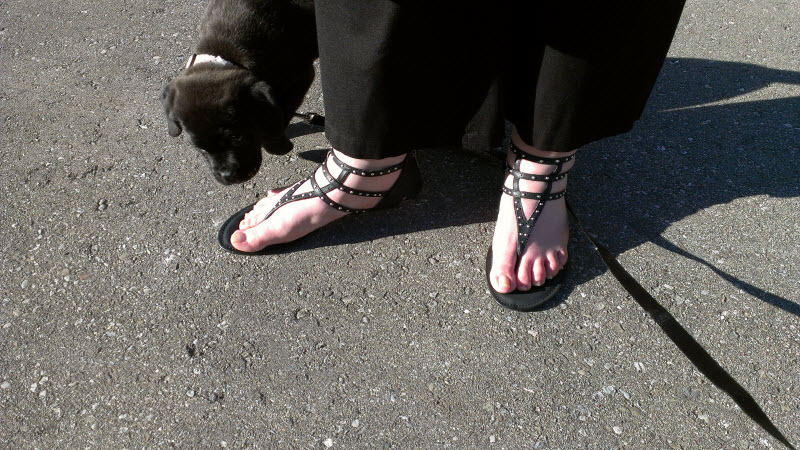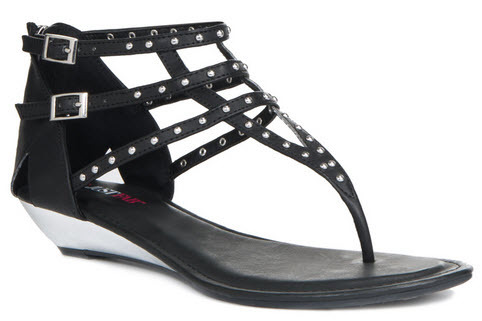 You might remember from this post that I've been SO WANTING Addition Elle's Polka Dot trench for those frequent days of rain, rain and more rain here in Toronto. Well I found it!! YAY!!  This pic is the ONLY time I'll be wearing it during a sunny day, 'cause as much as I love it, it keeps you warm.  And while that's truly handy during a cold wet day, its a bit too warm on a sunny gorgeous one.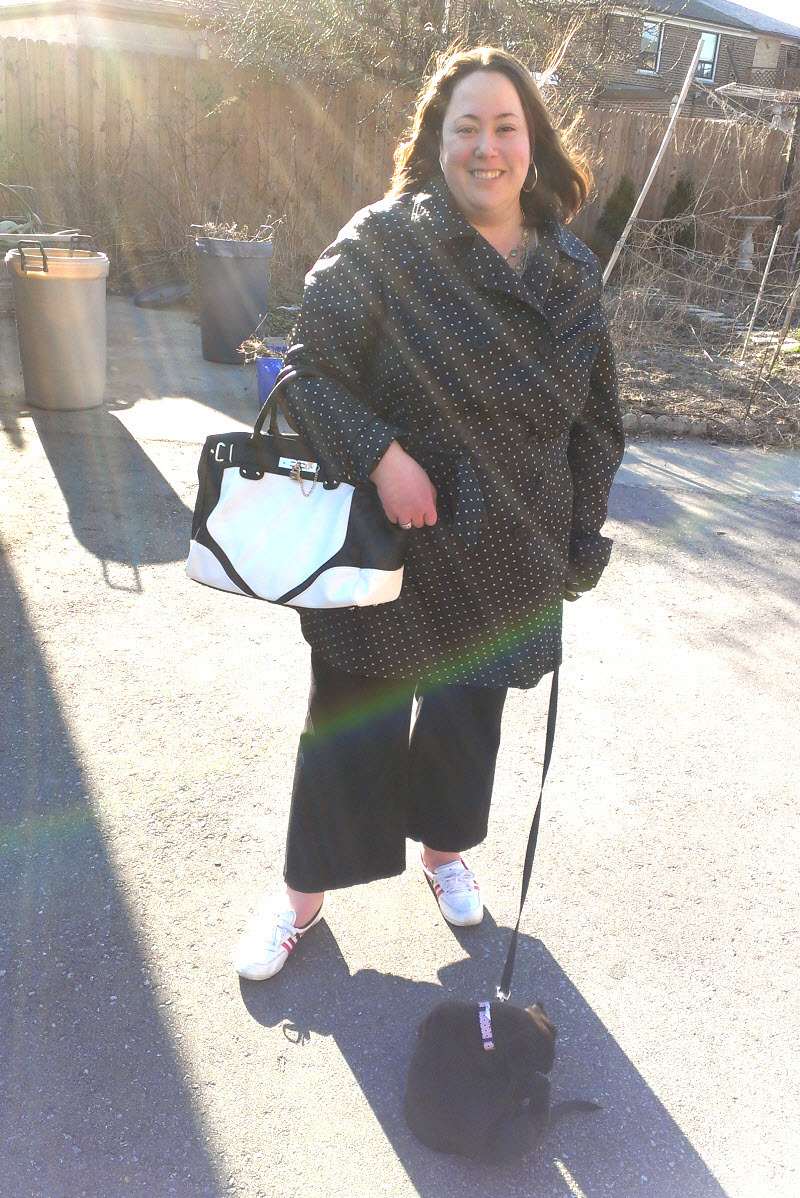 Here's a close-up of my fury friend Hazel(nut)!  I just might have to teach my "niece" the fabulousness of puppy fashion! 😉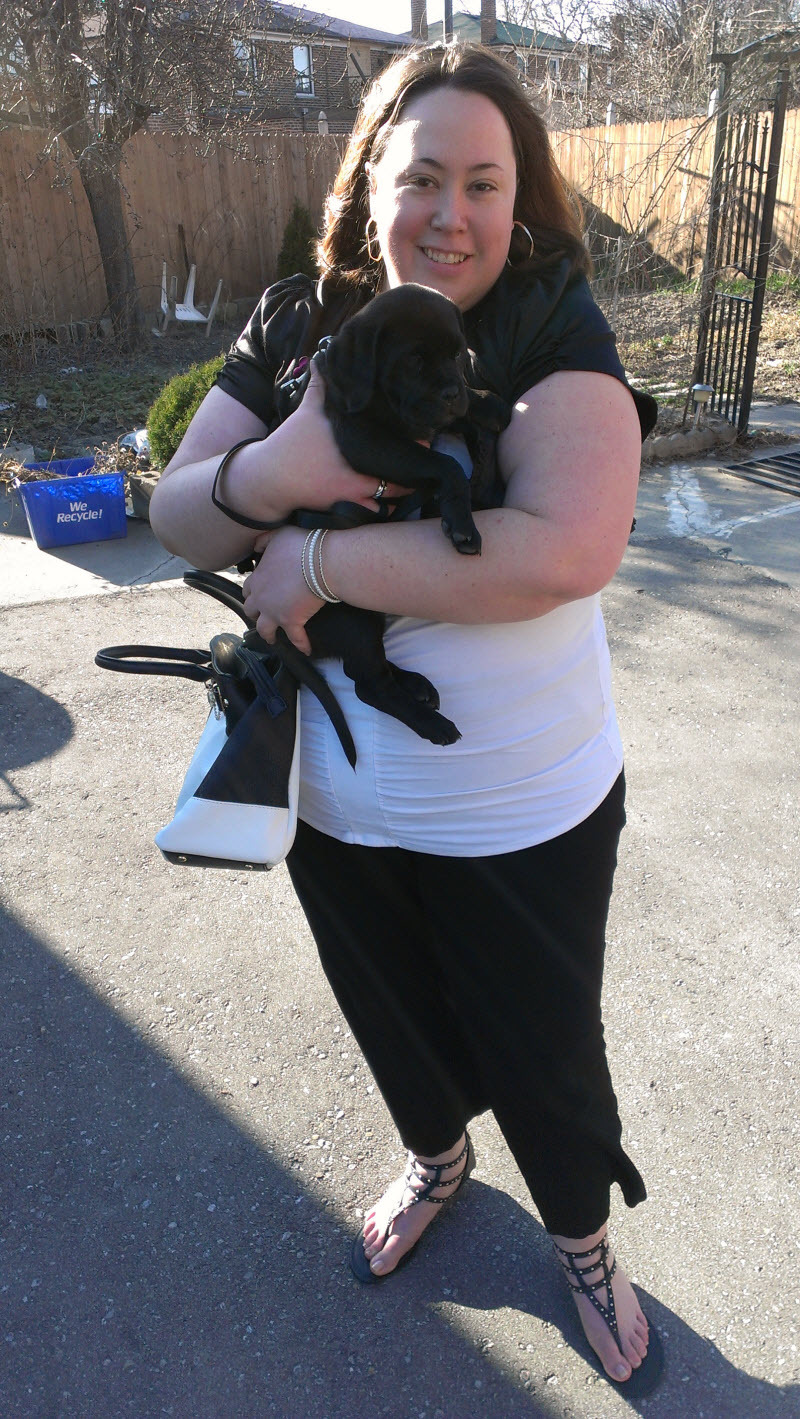 So what finds have you picked up recently??  Let me know!