I feel like I need to preface this with saying I'm not out to get every store that doesn't cater to plus-sized fashion.  I get that not every fashion institute would feel secure in their design talents to create stunning wear for 14+ figures.  I also get that many designers and marketers are more comfortable believing people over 14+ simply don't exist in the fashion world.
Through some email marketing efforts directed at me and my blog today, I was enlightened to la Vie en Rose's unfortunate choice of wording within their elevator pitch: "La Vie en Rose is the leading Canadian specialty lingerie retailer. The brand caters to all women aged 25-45 delivering exceptional lingerie, sleepwear and swimwear collections while staying true to the company motto. La Vie en Rose offers an array of well-fitted bras and specialty lingerie selections designed for every silhouette, every look, and every woman."
At first I rolled my eyes and just assumed that the affiliate account representative emailing me had made this bit of flare herself, and replied back with, "I was at the understanding that la Vie en Rose did not sell plus-sized wear.  If they do, please let me know as I would love to discuss this with my readers!  If its not the case though, this statement isn't exactly accurate -> 'designed for every silhouette, every look, and every woman.'"; and I was okay at leaving the issue right there.  But one thing that has been my downfall on more than one occasion is the fact that I need to know.  I need to check out facts (which is why I probably should have gone into journalism instead of website design for college, lol,) so I went online and googled, "la vie en rose designed for every silhouette, every look, and every woman."  And guess what, that tag line is everywhere, including on their site.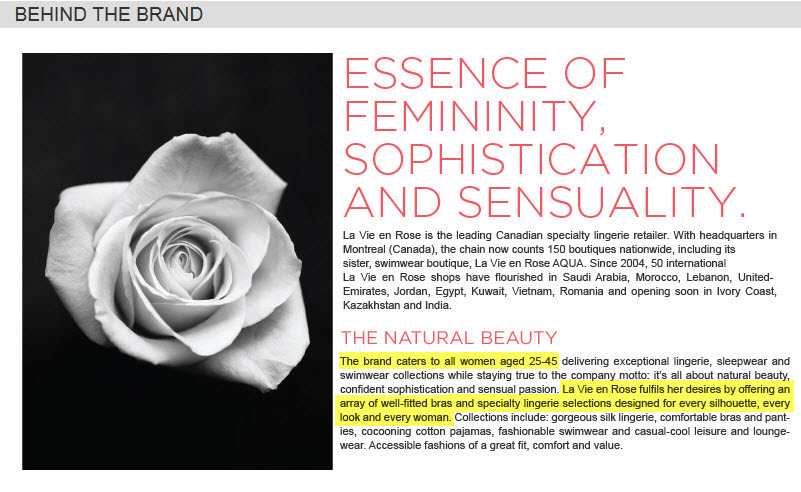 So does en Vie la Rose design for every silhouette, every look and every woman?
Sorry to disappoint you…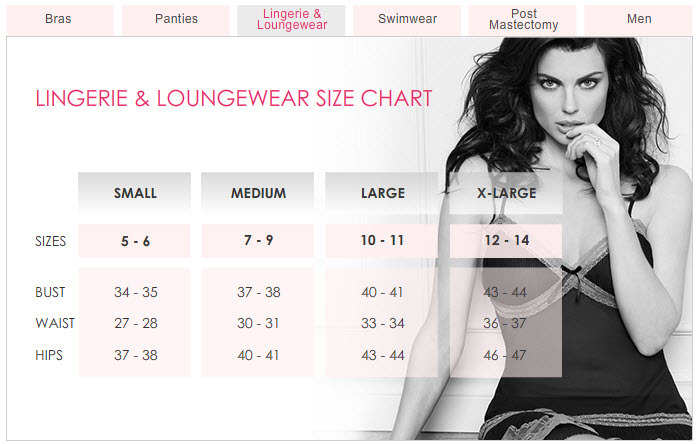 As much as I was hoping that en Vie la Rose had changed their business model to truly design for every woman (and explaining why Geek with Style might be interested in becoming an ad affiliate,) their largest size is still only X-Large/14.
So either they're marketing falsely, or in their eyes, I can't be defined as a woman.