Okay, so this event isn't in Toronto, but Guelph is kinda close! 🙂  Do you enjoy crafting?  I have this huge softspot for Stampin' Up! crafting, 'cause thanks to joining their ranks as a Demonstrator a few years ago, I made a ton of friendships that will last a lifetime (even though I'm no longer demonstrating today.)
Two fabulous demonstrators, Samantha Forrest and Julie Leblanc, are running a day camp on Sunday June 2nd, and if you're in the need to craft, it will be an amazing day to get your fix!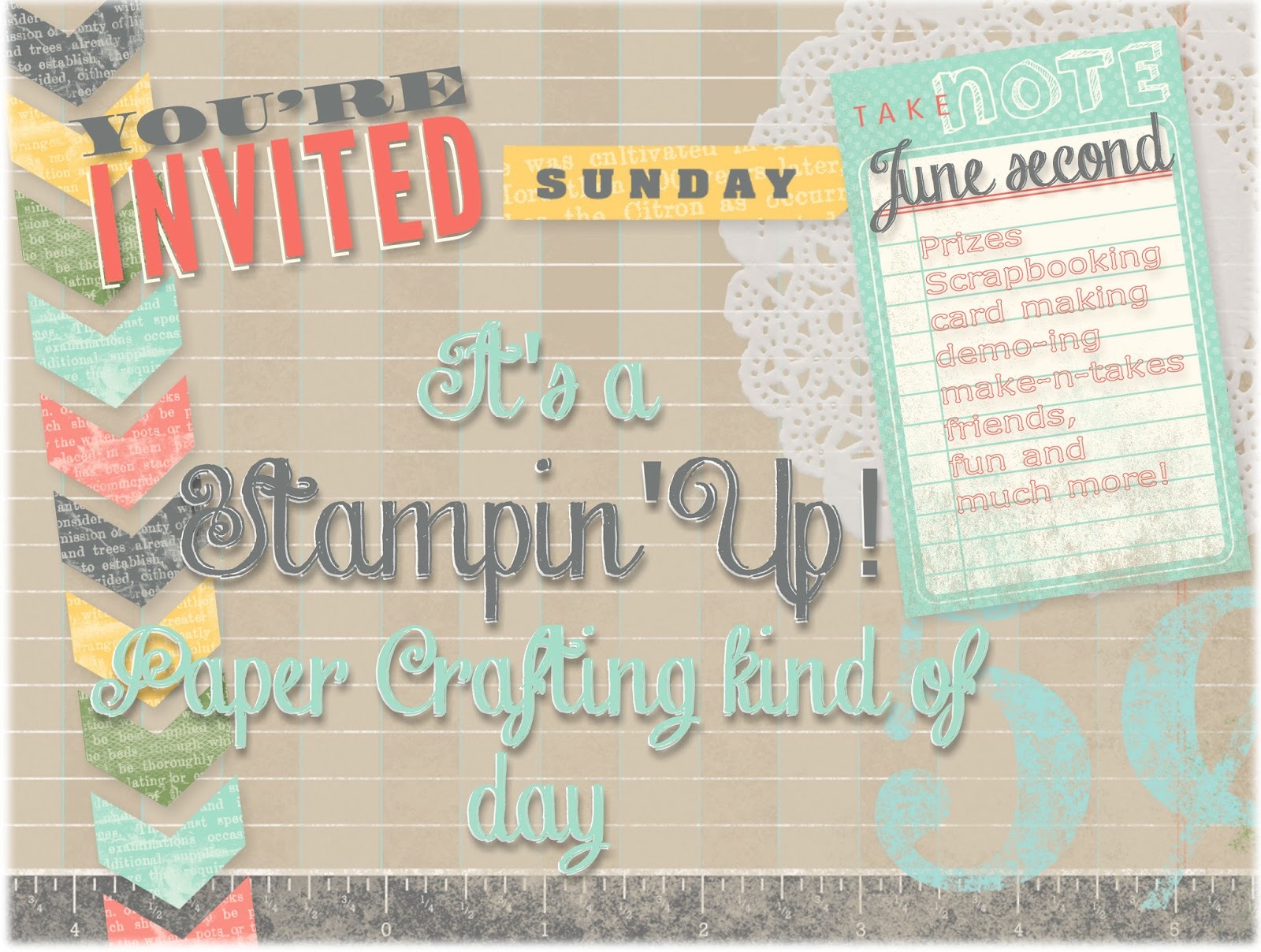 Here's a sneak-peek of a card you'll make…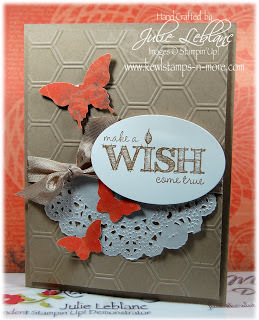 That honey-comb texture is all kinds of awesome!  I've been staring at this card for days and know that I'll need to pick this embosser up for my Big Shot, lol! (If you have no idea what I'm talking about, you should definitely attend Julie and Samantha's fun day of card-making!  It will be a great day for all levels of crafters.)
For $75, your day will be filled with a whopping 24 projects, including 3D, Scrapbook pages and cards!  And not to worry, snacks, refreshments and lunch will also be provided so you can concentrate on just having fun all day long!
The event will be held at ARC Industries, within the cafeteria, which is a fabulous location filled with natural lighting. 🙂

View Larger Map
The last day to RSVP is coming up soon!  Be sure to get in contact with Julie and Samantha before May 15th.  There is a ton of info on how this dynamic-demonstrator-duo will simply wow you and help you create some gorgeous crafts for yourself and to share with your friends, so check out their site for more and details on how to RSVP!